So another top article for in this week on Top 5 SEO Tips to Increase Website Traffic. Most of you guys spend many hours for searching the exact answer of the question well today in this post I 'll let you know about best handy SEO tips that will sure increase your website traffic.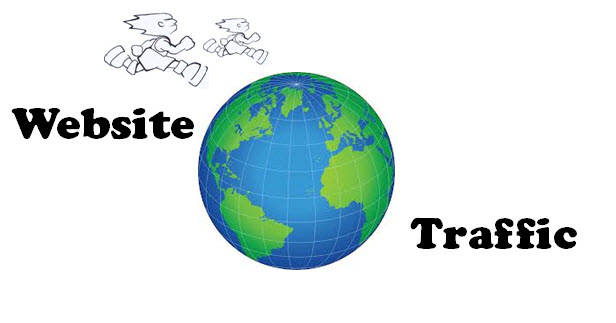 Image Optimization: Article without image is like food without water. Yes this is absolutely right if you want to add any image then make sure to add relevant image on that article. Most of the SE webmaster usually do very common mistake they just download the Image from Search Engine and then republish on the blog. This is not right and good practice of SEO as well as it comes in duplicate content. All you have to try for royalty free images from images.google.com/advanced_image_search.
Make sure to follow this:
Add Title in Image – When user muse hover on that Image, It will highlight that name
Add Alt tag in Image – It helps Spider to understand the type of Image
Don't use alpha numeric in Image name – It help to optimize your Image in Search Engine easily
Naming images as relevant to the post – No spam, be honest and give name as similar to the post.
Watch this Matt Cutts Video :

URL Rewriting: This is very important handy trick to optimize faster in various search engine. If you are creating URL like : www.sanjaywebdesingner.com/post-14523.php=id, Looks like spam instead of using same just use the url relevant to the title like www.sanjaywebdesigner.com/top-5-tips-for-website.html . It helps spider to understand keyword that is separated by hyphen. Most of us use underscore(_) which is not a good tactics in SEO.
H1 and H2 Tag: I am sure you know about h1 and H2 tags, just go back when are writing an answer sheet while giving exams of Matric or Intermediate. There we do highlight important text with the help of Black pen so that examiner attracts and in return we get good marks. In same way, examiner called spider reading your content and its give first preference to the text that you will enclose in H1 or H2 rank
Keyword in Title and Description: Use Keyword in Title as well as in Description. Make sure to not repeat keyword in any manner as it will cause Keyword Stuffing. Right Meta Title and Description in such a way so that spider crawls it rank higher in Search Engine. As you know Google has reduced its width so you have to make sure about the character limit in Meta Tags. Use Meta Title in 53 Characters and Meta Description in 130 charters to avoid spamming.
Also Read: How to make money online from Internet
Also Read: WordPress Is The Better Choice For Website
High Quality Content: "Content is king" I am sure you guys must know about it so at this point I would suggest you to write High Quality Content which must be SEO friendly. Most of the user write only 200 words but that's not sound enough, you have to write content that should be more than 600 words including relevant images, videos, embed posts. After writing a High Quality content I got huge numbers of traffic in this page and twitter user appreciated as well. Here is that tweet:
Our #Web #design service #India offers you one of the best result in #Delhi/NCR. Visit now http://t.co/g9pKDCNqMG

— Sanjay Jain (@sanjaywebdesign) September 18, 2014

Making lengthy post without proper marketing strategy will not make your content high Quality. Here are following tips for a great and High quality Content:
Add Good relevant Photos
Add Video like YouTube embed
Add Embed Twitter, Google plus, Facebook Posts
Write To the Point Information
Use bullets and Numbering
Content should be 600+
Use proper interlinking
Call to action where need
Credit to other resources
Add a Featured Image
Watermark your own Image
Add Social Media Buttons for socialize your content
These are the few points which must be followed in order to get presence in Search Engines. Make sure write content as I have explained above but if you are not much good in writing then hire a Content writer so that he would maintain your website in order get good response by your Customers.
Conclusion: Now-a-days, Ranking of a Website is not easy nor difficult all you have to do is, to learn some SEO basic and then utilize same. SEO in 2014 is completely changed because of Panda and penguin update. If you will follow guidelines then I am sure soon your site will list in Top SERP. I hope you have enjoyed this post too as before so don't be selfish in sharing my post to social Media profiles for others. Let me know how I can help you in ranking your website in SERP. Fill this inquiry form below and tell what problems you are facing in Optimizing your website no matter who you are.  Contact me and soon I will get back to you.