The core concept of SEO is Learn More and Earn More. Yes exactly this is thing that we want to tell you. Learning SEO now-a-days is not a difficult task, all you have to is to give your 100% effort in this field. The key factor is Activity, Creativity and dedication. Most of the People either who are looking for SEO course free or want SEO course material free download, we at Sanjay Web Designer promise you to make your dream True by Giving 100% SEO Training Course Free.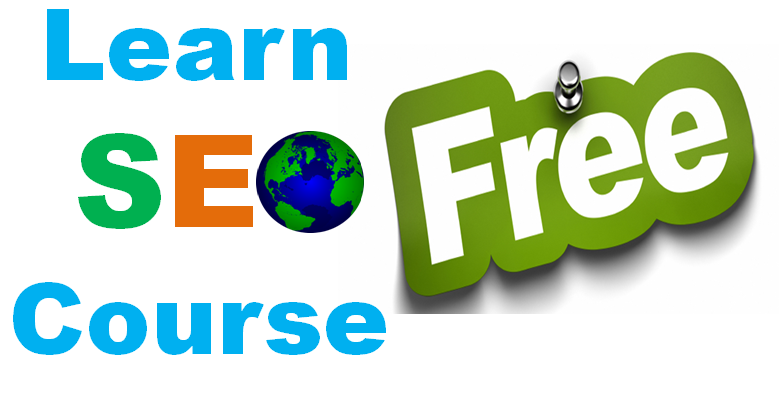 Those who are not aware about SEO, here I would like to elaborate that SEO is technique by which you can boost your business keyword ranking in various Search Engine. For Example: if you want to visit UK then you may search for UK Hotels Packages in Search Engines. By Default Google which is very Popular Search Engine give different result up to 10 from all over the world. I am sure I don't want to visit 2nd or 3rd page, most likely you will click on result displayed up to 10 position. This is Search Engine Optimization. Trust Me Learning SEO is very interesting and easy.
The very first step of learning SEO is to create a blog either on Blogger or on WordPress then start some keyword research of your own interest. Once you get ready for blogging then start thinking some topics or you can also take help from various website like Ubersuggest, Soovle or Google Keyword Planner. SEO means you want to optimize your business keywords that can give you a right Customer. So you have to find the keywords properly in order to relevant traffic. In our video session you will learn how to find right Keywords for your website.
We at Sanjay Web Designer going to start our Free SEO Training Course which would be step by Step in English and Hindi Language. It would be very beneficial to Asian as well as UK and US students. We will conduct different webinar as well as Upload High Quality SEO video at our Channel. Our Main intention is to give you best SEO Course with real life examples. Either you are Working Professional or a fresher, both can Learn SEO absolutely Free plus there is huge scope of SEO in India as well as world-wide. So don't waste your time in thinking Just Subscribe Our You Tube Channel and if you are in Delhi-NCR then you can contact for Personal SEO Training by Clicking HERE. SEO and Web Designer Expert, Sanjay Jain will tell you the right way to Earn Money online as well as improve your ranking in Search Engines.
Fill this form if you want to Learn SEO From Delhi from Sanjay Jain.